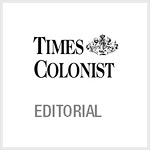 Times Colonist Editorial
Sep 23, 2006
Times Colonist
The election this summer of Vancouver's Dr. Brian Day as president of the Canadian Medical Association provoked a delayed knee-jerk reaction this week from Ontario Health Minister George Smitherman.
The minister called Day a "grave threat" to medicare, an advocate of private care and one "who believes in a system where well-off Canadians can pay to get faster treatment."
True, the man chosen to take over the association next August runs a private orthopedic clinic in Vancouver.
But the reason that folks are willing to pay him to get their knees fixed without waiting for weeks is because the province isn't prepared to pay for enough public surgeries. He might be earning pretty good money, but he's helping patients; that's what doctors do.
Medicare can't tolerate politicians and doctors sniping at one another.
We've seen doctors go on strike in the past. We've seen emergency wards abandoned and shut down. Both parties -- and other health-care professionals and those they treat -- are in this thing together. They need to get along.
And what about Smitherman's bogeyman? He insists he wants to see the public health system strengthened, not eroded. Government "inertia" is to blame for a lot of the queues for tests and treatment, he says. And the longer people have to wait in them, the more their conditions can deteriorate and the more it costs to fix them.
He suggests providing incentives to speed up the system, such as paying hospitals a fee for services instead of giving them annual budgets. This would encourage productivity, he argues, and more use of expensive equipment like MRIs that are regularly sitting idle for hours.
What sort of a "grave threat" is that? It's the way doctors are paid already.
But perhaps what really alarms the defenders of universal access to waiting lists is Day's reminder that we all need to decide what the public healthcare system should cover and what it should not.
People don't just want to survive any more; they want to live long lives in relative comfort. They want the best that medical science can prescribe, even if it costs the world.
Even the politicians are recognizing that this won't be possible forever.
Medicare needs more bogeymen like Day. We've got to think outside the box where we've been suffocating our public health-care system too long.