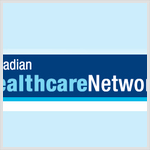 As patients die on wait lists, what can we do?
Apr 25, 2016
Canadian Healthcare Network
By Dr. Brian Day
How can any government in Canada support the status quo when our health system is consistently underperforming? One would expect that the recently reported death of teenager Laura Hillier would stimulate urgent action. Instead, it has resulted in excuses and inaction by politicians and bureaucrats who continue to hide behind false promises. The tragedy of this young woman is, sadly, far from being a unique event. More than 10 years ago, the Supreme Court of Canada stated that Canadians were suffering and dying on wait lists. Governments responded with dithering inaction and deafening silence.
It is time for us to stand up for the rights of our profession and our patients. Governments have had their chance and have been given enough time. They control our system, and their only response to the crisis faced by our patients has been to ration access even more.
It is one thing to limit access to treatment for tendonitis in a golfer, or plantar fasciitis in a runner. It is an entirely different matter to allow sick Canadians to suffer serious deterioration in their health and even die as they wait for care.
Excuses from government flowed freely in response to the fate suffered by a young boy, Walid, who is now paralyzed for life after a 27-month wait for surgery at a B.C. hospital. These are just two examples of many disastrous outcomes that are everyday occurrences in Canada. While patients wait, those entrusted with running our health system simply make excuses to hide their incompetence.
What can physicians do? I believe we have already given governments their chance. And they have failed. We need to lobby for the right to take more control over the operation of our health system. We also need to empower our patients who, under the current structure, are treated as servants, rather than owners, of the system.
Attempts to collaborate with governments have been tried and have clearly ailed. Appeasement is not our way. We need an assertive effort at the provincial level. Provincial government health commissions were the brainchild of medicare founder Tommy Douglas. He believed strongly that these commissions should be chaired by a doctor and be free of political influence. Instead, they tend to be ruled by politically appointed civil servants who may hear, but seldom listen, to doctors.
We must be able to advocate for our profession and our patients, and oppose current government approaches that seem focused on reducing access to care-the opposite of what has been promised by the Canada Health Act.
The tragedy of the teenagers mentioned above represents the tip of an iceberg. Children's illnesses were left out of the 2004 First Ministers' health accord. A cynic might opine that was because they don't have a vote.
I want to emphasize that it is our public system that has failed these children. Canada is a rich country and such failures would not happen in any of the comparable social democracies around the world that offer universal care. This is far from being a public-private conflict (something that many of my political opponents would love to use to divert attention away from reality). There are no full-service private hospitals in Canada, and the private sector cannot solve (nor can it be blamed) for the failings of our system. The solutions must lie within the public system. I believe that members of our profession can lead the effort to improve matters. On Feb. 9, 1941, Winston Churchill, in a speech directed at U.S. President Roosevelt, said, "Give us the tools, and we will finish the job." I suggest that we physicians, with respect to our faltering health system-and on behalf of our patients-make the same offer to (or demands of) our Canadian governments.
Dr. Brian Day is an orthopedic surgeon, medical director of the Cambie Surgery Centre in Vancouver, and a former president of the Canadian Medical Association.