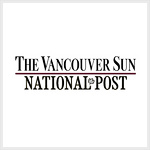 Most favour mix of public, private care: poll
Jan 18, 2006
National Post

Most favour mix of public, private care
poll: Survey finds 61 per cent would back party that permitted a blend
By Kelly Patrick
TORONTO -- Nearly two-thirds of Canadians would back a political party that campaigned for a blend of private and public health care, suggests a new national poll paid for by a private health-care lobby group.
If given a choice between two hypothetical parties -- one that banned "non-governmental" health care and one that allowed a mixture -- 61 per cent of Canadians would back the party that permitted a blend, the survey commissioned by the Canadian Independent Medical Clinics Association found.
The COMPAS poll, which canvassed 1,015 Canadians from Jan. 9 to 15, found that only 28 per cent of respondents said they would support a party that prohibited "non-governmental care."
The findings, which are considered accurate within 3.2 percentage points, 19 times in 20, come in the final days of a federal election campaign that has seen every major party leader pledge his allegiance to the public health-care system.
Liberal Prime Minister Paul Martin and Conservative leader Stephen Harper have both promised a wait-times guarantee under the public system, albeit with different methods. New Democratic Party leader Jack Layton is campaigning as a champion of medicare.
"Here, what we're trying to get at is: 'Suppose this were the only issue. How would you vote?'" said Conrad Winn, president of COMPAS Inc.
Given that choice, Canadians would pick a party that supported "two-tier care or medical choice," Winn said.
The survey did not use the words private care, medical choice or two-tier in its questions.
Instead, COMPAS asked respondents how they felt about "non-governmental" care, a phrase Winn defended as emotionally neutral.
The Canadian Independent Medical Clinics Association is a 100-member group led by Brian Day, a B.C. orthopedic surgeon who runs the for-profit Cambie Surgical Centre in Vancouver. He has vowed to open a similar clinic in Ontario by 2007.
Day is also campaigning to become the next president of the Canadian Medical Association with private health care at the centre of his policies.
"My decision to stand for president-elect of the Canadian Medical Association is based on the need for change," he says on his website. "The introduction of market forces, competition, consumer empowerment and responsibility will lead to improved accountability and performance."
The survey posed three other questions about the private-vs.-public-care debate:
- The first found 71 per cent agreed the Supreme Court's landmark June 2005 decision opening the door to private medical insurance in Quebec was reasonable or very reasonable.
- The second concluded 75 per cent believe politicians should follow or at least carefully consider the experiences of countries with parallel private and public health care systems. But almost half, 49 per cent, backed cautiously considering blended alternatives instead of outright following other countries.
- The third question found 76 per cent of Canadians would encourage friends facing long waits for medical care to seek treatment outside the public system.