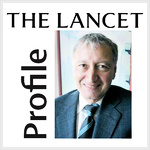 Brian Day: CMA's next president supports private health care
Oct 14, 2006
The Lancet
Vol 368, p. 1321
By Michael McCarthy
Delegates to the Canadian Medical Association's (CMA) General Council stunned many in Canada's medical establishment in August when it elected Brian Day to be the Association's next president. A Vancouver-based orthopaedic surgeon, Day is Canada's leading proponent of expanding the role of private health care in the Canadian public health-care system. Day's detractors call him "Dr Profi t" and claim he wants to set up a two-tiered US-style system that will favour the rich over the poor. 59-year-old Day told The Lancet that his election to lead the CMA shows that Canadian doctors are ready to give private health care a bigger role in the Canadian system. "The message is that they're not afraid of new ideas." Day will serve as the CMA's president-elect over the next year and assume the presidency in the summer of 2007.
A business ethos was something Day learned during his childhood in Liverpool, UK. His father, a pharmacist, could not fi nd work during the hard times after World War II. "He and my mum used to work in St John's Market selling nylon stockings and cheap jewellery." Eventually, his father was able to open his own chemist's shop. Day went on to study medicine at the University of Manchester, Manchester, and completed his internship and residency at the United Manchester Hospitals and Hammersmith Hospital in London. In 1973, he came to Vancouver to train in orthopaedic surgery at the University of British Columbia. He went on to specialise in trauma care and sports injuries and became a leader in the then new specialty of arthroscopic surgery.
In Day's view, the Canadian health-care system worked well in the 1970s and early 1980s when the cost of care was still fairly low. But from the middle of the 1980s, expensive new technologies, complex operative techniques, and costly drugs began to drive up expenditure. To slow the rise, Day says, Canada's public health system began to ration care by restricting access to services, and the waiting lists for services began to grow. "My operating-room [OR] time was whittled down from 22 hours per week to 5 hours a week", says Day. "I had 450 patients waiting to get into the hospital, and yet I had only 5 hours of OR time."
Such restrictions accelerated Canada's brain drain, Day contends. At the time, he was chair of the Residency Academic Program of the Department of Orthopaedics at the University of British Columbia. "Over a 6-year period, of the 16 residents we graduated only fi ve were left in Canada", Day says. "They didn't want to leave, but we couldn't give them any OR time." Today, the average time between referral by a patient's family doctor to treatment for an elective orthopaedic procedure is 40.3 weeks, according to an annual survey of waiting times in Canada by the Fraser Institute, a conservative think tank based in Vancouver.
To prevent the development of a two-tiered healthcare system, the laws governing Canadian health care ban private insurance coverage of core health services. But there are exemptions, including worker compensation patients, military personnel and the Royal Canadian Mounted Police, and members of the First Nations. So Day, together with 22 other physicians, decided to set up a private health centre to deliver surgical services for these patients. "We felt we either had to do something about this or we were going to have to leave", Day says.
The for-profi t facility, called the Cambie Surgery Centre, was vehemently denounced as an attack on the Canadian health system, but the clinic did well. Most of the business came from cases of injury at work. Day says the left-leaning provincial government in power at the time tolerated the new centre because the clinic was saving the government millions of dollars in work-loss compensation payments by getting patients on waiting lists back to work quickly. The centre now treats about 5000 patients a year and has contracts to treat publicly funded patients on government waiting lists. Day says the centre thrives because it is run in a businesslike way with management overhead costs far lower than the public system. Managers of the public system have no incentives to innovate because they have a monopoly and patients have no choice, Day asserts.
Despite his enthusiasm for private health care, Day says he does not favour privatisation of Canada's public system nor does he want to replace it with a US-style system. "Even the Americans don't want the American system", he says. "Why would we adopt it?" Instead, he suggests, Canada should consider adopting elements of European health systems, such as those of France, Germany, and Switzerland, that provide universal health care through a mix of public and private programmes. Those countries provide a better service, without long waiting lists, at comparable cost, he says. Day hopes that by taking the best from those systems Canada "can design the best health-care system in the world".
Day thinks health reform in Canada is inevitable. Last year's decision by Quebec's Supreme Court to strike down the province's ban on private health insurance was "pivotal", he says. The Court ruled that the ban was unconstitutional because "widespread" delays in the public system were denying many patients access to care. Day now believes it is "pretty well accepted across the country" that "the status quo is not acceptable". Having won the support of members of the CMA, Day seems confi dent that "the majority of doctors think as I do: that there is a role for the private sector."