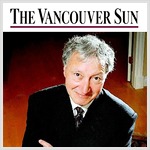 Private-medicine maverick Dr. Brian Day aims to head CMA
Jan 18, 2006
The Vancouver Sun
MDs association one of most powerful lobby groups
Private-medicine maverick Dr. Brian Day aims to head CMA

By Pamela Fayerman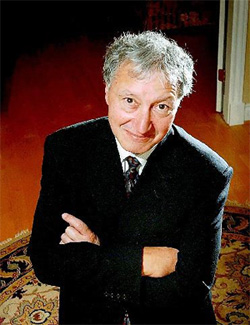 Thousands of doctors across B.C. will vote this week on a field of six candidates, including Dr. Brian Day, vying to become Canadian Medical Association president in 2007.
Photograph by : Mark van Manen
He's either the bogeyman of medicare or its potential saviour, depending on one's perspective, and now Vancouver private medicine maverick Dr. Brian Day is enlivening the usually staid campaign for the presidency of the Canadian Medical Association by declaring his candidacy.

Thousands of doctors across B.C. will begin voting later this week on a field of six candidates, including Day, who are vying to become CMA president in 2007.

Their choice goes to the CMA's annual meeting in August of 2007 for confirmation by the general membership. Provinces alternate choosing a president-elect, and such choices are usually confirmed, but they can be challenged from the floor at the annual meeting.

The 140-year-old CMA, which has 60,000 members, is considered one of the most powerful lobby groups in Ottawa.

The last time it was B.C.'s turn to choose a president was 1997-98, when Dr. Victor Dirnfeld, a Richmond internist, won the job.

Dirnfeld, who ran against only one other candidate, says he's enthusiastic about this year's field.

"Dr. Day is a real dark horse in the sense that he has no experience in the CMA but he may be the right person at the right time to capture the attention and support of doctors," Dirnfield said in an interview.

"The Supreme Court of Canada has validated his message about the potential role of private medicine. And with him in it, this has become an exciting race. I would say that all the candidates are excellent and have a real connection and interest in ascending to this top post."

But Dirnfeld said he agrees with Day that some within -- and even outside the CMA -- may find him an unpalatable candidate, plus one who is a one-issue contender.

"I advocated a private/parallel system when I was running and the staff of the association was so terrified of me that they kept me reined in for the first few months," he said.

"That wore off after they realized I was a renegade but one that could work within a policy framework and the official views of the organization. I would suspect there are some who are skittish about Dr. Day and some who might even find him anathema but he wants to change the way health care is delivered in Canada," Dirnfeld added.

Day, an orthopedic surgeon who co-owns the 10-year old Cambie Surgery Centre, the biggest private surgery hospital in Canada, said he's running because the health care system is at a watershed point and someone with experience and assertiveness in the private medicine field needs to be at the helm.

"I don't have some agenda to privatize the medical system because [privatization] is not the be-all end-all, but we're at the point where we can redesign the system as a blended private/public one to make it the best in the world," said Day, whose surgery centre spawned the creation of dozens of other private clinics in B.C.

"The CMA needs to exert more pressure on governments and be more assertive and I'm prepared to be confrontational if I need to be. Believe me, there's no leash strong enough to hold me back," he added, after being told what Dirnfeld said he initially went through.

Day admits he's a complete neophyte when it comes to CMA politics and involvement but believes that will be to his advantage by the time the polls close on Feb. 13.

Dr. Marshall Dahl, a Vancouver General Hospital endocrinologist who is also running, said he's friends with all the candidates "and any one of us would do a fine job.

"The CMA has tremendous influence on health policy across the country and this is B.C.'s opportunity to exert some influence from a western Canadian perspective," said Dahl, a former B.C. Medical Association president.

The other candidates, all family doctors who have served as BCMA president, are Granger Avery, Jack Burak, Jim Lane and current BCMA president Dr. Michael Golbey.