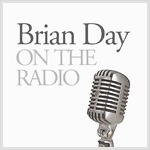 Brian Day guest on Adler Online
Jan 16, 2006
CKNW Radio, Canada Network Radio
Today Brian Day appeared across Canada on multiple network radio stations, including CKWN (Vancouver), with Charles Adler on "Adler Online". Dr. Day helped clarify the status of the Shouldice Clinic where NDP leader Jack Layton was treated. A transcription follows:

Dr. Brian Day (Vancouver): [Jack Layton] is very misleading to your audience and to you. Shouldice is a very prestigious clinic. It's private, for profit. He absolutely calls it non-profit. It is private, for-profit, with shareholders, and some of the staff share in the profits of course. [Jack Layton] made the statement that one third of a million people have had their hernias done there and just showed their OHIP card. That's also untrue. The vast majority of the people that go to Shouldice are not Ontario residents and they have to pay privately for their hernia. Even the Ontario residents have to pay part of the costs themselves, in cash. That's why everybody cannot go there, it is not a part of the Medicare system, because if you want to go there, you can't, unless you pay.

I mean, really, this was the height of hypocrisy and for him to pretend he didn't know (because everybody who lives in that area knows that the Shouldice clinic is a private clinic). It is a for-profit clinic, it was not setup to treat veterans, it was setup to treat civilians by Dr. Shouldice in 1945.

Charles Adler (Winnipeg): Dr. Brian Day, what are you doing personally and professionally to advance the interest of the public to give them as much access to quality health care as possible?

Dr. Brian Day: What we are trying to do is point out that the system as we have it now in Canada is broken, that for 30 or 40 years now, politicians have been telling us it's going to get better, they've been spending your money and my money into this black hole of a government monopoly service. Our position is just as in other countries in this world like France, Germany, Belgium and Norway where they have mixed public/private delivery and funding, that the public system gets better when there's competition. Just like Aeroflot is not a great airline because there's no competition, health care without competition is not good for the consumer.