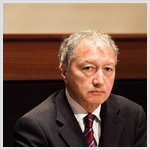 Doctors of B.C. vote a signal of physicians' stance on two-tier health care
Jun 09, 2015
Globe and Mail
by Gary Mason
The choice for the top job at B.C.'s association for physicians has not been this stark, and, frankly, this interesting, in years.
On the one hand, you have Brian Day, 67, the iconoclastic promoter of a public-private health-care system; on the other, Alan Ruddiman, 50, the small-town doctor who clings fiercely to the ideals upon which medicare was founded in this country decades ago. One an impassioned crusader for a person's constitutional right to get quicker medical attention than the public system can provide, the other an advocate of trying to improve the structure we have.
After the first round of voting last month, Dr. Day thought he was president of Doctors of BC But a recount determined there was a tie. Physicians in the province have until Thursday to cast their ballots in the second round, and with so much attention being focused on the unambiguous ideological differences between the two contenders, the result will be fascinating to assess.
Dr. Day's ascendancy would, naturally, be more newsworthy. Not only is he a national figure who, nine years ago, led the Canadian Medical Association, but he is also the principal protagonist in a high-profile lawsuit against the provincial government. Dr. Day, owner of the private Cambie Surgery Centre, believes people who have to wait for operations are being denied their constitutional rights to "life, liberty and security."
Dr. Ruddiman contends the court case will put his rival in a conflict of interest if he is elected B.C.'s top doctor. Others share that concern. Supporters of Dr. Day see no issue, and argue the case will likely be resolved by the time he would officially take over the presidency in June, 2016.
It would certainly be unusual for an incoming president of the association governing doctors to be at the centre of such a contentious and potentially landmark case against the province. The doctors' association deals with the government on a range of issues on a near-daily basis. Then again, Dr. Day has never hid his feelings about how health care in B.C. operates (or does not) nor ceased attempting to proselytize on a hybrid model that incorporates privatized medicine. If there is a conflict, it is in the clash between his view of what the medical system should look like and the provincial government's status quo position.
I have long been a supporter of Dr. Day's view. The public health-care system worked wonderfully many years ago, but it does not today. Pressures have been placed on it that did not exist in the 1950s and 1960s. Governments are straining to contain expenditures and will for years. There simply is not the money to address the gaps in care. Consequently, people are suffering needlessly as they wait for surgical procedures that are backlogged because of high demand and a shortage of resources.
We already have, in essence, two-tier health care in Canada – governments just do not want to admit it. Those who can afford it, for instance, have extended health plans (effectively, private insurance) that offer them care others of lesser means cannot finance. Because we do not have a national pharmacare program, expensive prescription drugs can be out of reach for many. Also, consider that certain groups are exempt from the Canada Health Act and can get quick access to care at Dr. Day's Cambie Surgery Centre that others cannot. They include members of the military and the RCMP, as well as Workers' Compensation Board patients.
The system is broken. It is also illogical. A court in Quebec in 2005 ruled it was unconstitutional ban private insurance for hospital and physician services, and I believe a court in B.C. will decide similarly in Dr. Day's case against the province.
The result of the Doctors of BC vote could indicate where physicians stand on the issue. If he wins, expect Dr. Day to use his new platform to continue to press his cause, much to the delight of the B.C. government, I'm sure.